Some of the Cambria colors are listed below in this post. Cambria is an American made quartz countertop brand that offers a maintenance-free countertop that will provide you with years of enjoyment and flawless performance. If you are looking for a high-end countertop option at a great price, look no further than Cambria countertops. With its extensive line of color options, you are sure to find a Cambria quartz color that will look amazing in your kitchen or bathroom.
Cambria Brittanicca Luxury Series
The Brittanicca Luxury Series was created to mimic the beauty of marble countertops without the maintenance and upkeep required for marble countertops. The Cambria quartz luxury Series countertops offer low maintenance and easy cleanup. The Brittanicca series is available in three shades, including Brittanicca, Brittanicca Gold, and Brittanicca Warm.
Brittanicca
Brittanicca quartz is one of the top Cambria quartz colors because it is a beautiful cool quartz countertop featuring an off white background with large veins of soft gray. Brittanicca looks impressive in kitchens with white, blue-grey, black, or dark wood cabinets. The long veins are a dramatic statement in any home, including traditional and contemporary homes. The cool undertones of Britannica pair beautifully with white, camel, gold, or gray walls.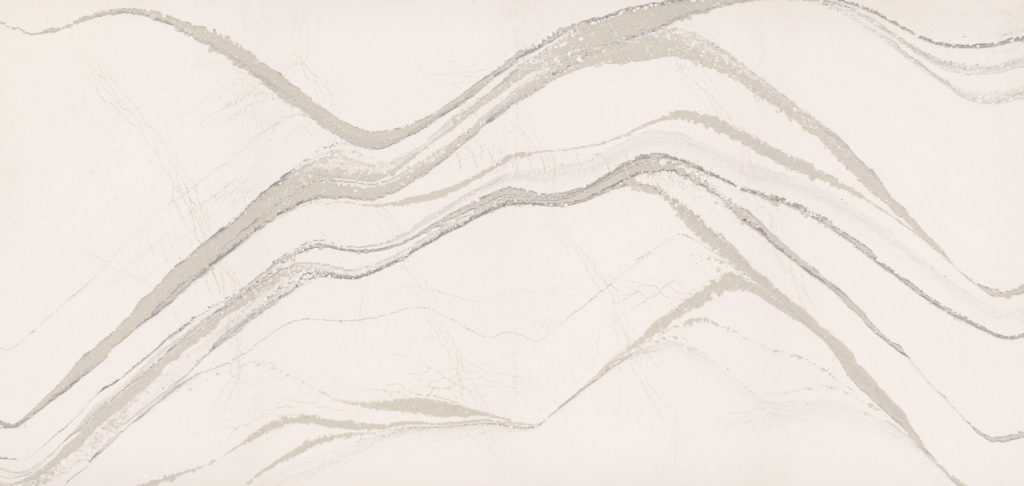 Brittanicca Warm quartz countertops feature warm gray veining on an off white background. This quartz countertop features warmer toned shades that look amazing with natural wood and stone. To add interest to the Brittanicca Warm, use copper or gold faucets and cabinetry hardware. For those who wish to complement the warm undertones in the countertops, opt for brick red, dove gray, camel, or olive green paint colors. For those who want to contrast the warmth of Brittanicca Warm can choose cooler paint colors like bold blue or vibrant violet. Brittanicca Warm is one of the most popular Cambria Quartz colors.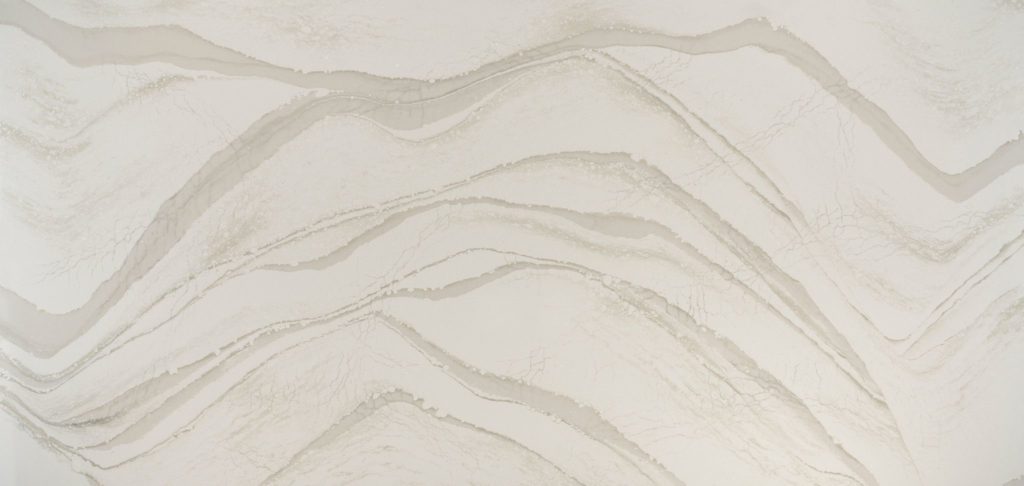 Brittanicca Gold quartz features copper veining on a greige background. This warm-toned countertop complements dark wood countertops. Britannica Gold pairs with chocolate brown, brick red, or camel paint colors. This Cambria Quartz color works well with darker cabinetry like mahogany, as well as white oak or maple cabinetry.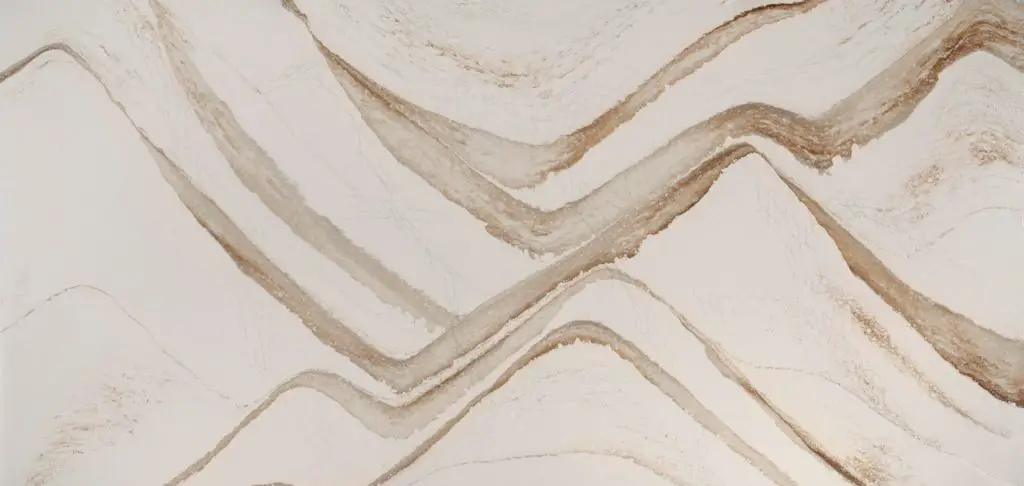 Cambria Ella quartz features a white marble background with dray gray thin veins. The movement in this quartz countertop looks beautiful when paired with black appliances, bleached wood or enamel black cabinets, and brass plumbing fixtures. To embrace the warm undertones in Ella, opt for complementary colors like buttery yellow or greige. If you want to contrast the warm undertones, opt for a pale silvery blue paint color.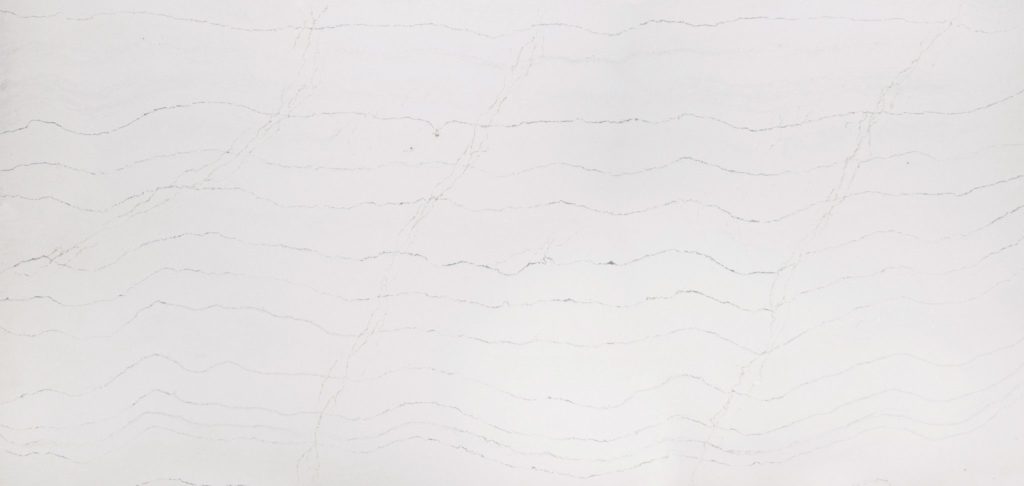 Cambria Windermere
Cambria Windermere features flecks of copper and silvery gray on a beige background. This granite inspired quartz countertop is perfect in traditional kitchens when paired with terra cotta colored walls, a red brick backsplash, or Sedona red cabinets. For a crisp, clean contemporary kitchen or bath, opt for white cabinets and chrome plumbing fixtures.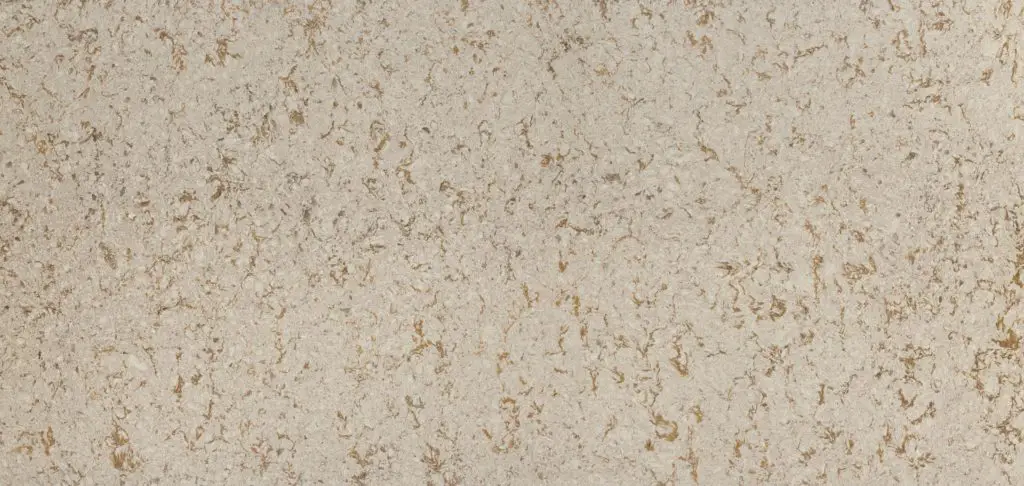 Cambria Oakmoor quartz countertops feature a cream-colored background with linear waves of copper, gray, and tan. Oakmore reminds you of undulating waves and driftwood and is perfect for coastal-inspired kitchens and bathrooms. Pair this beautiful countertop with white cabinets and pale turquoise walls. Oakmoor quartz also looks terrific in modern kitchens with chrome plumbing fixtures, stainless steel appliances, and cabinet pulls, and chocolate brown cabinets.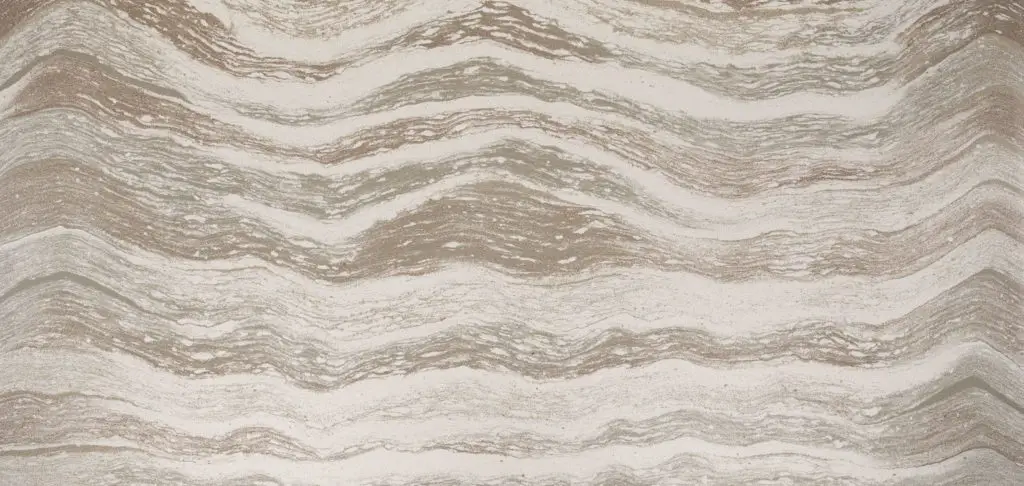 Cambria Annicca features a stunning white background with swirls of gray veins, and gold and purple specks for a truly unique countertop. This beautiful countertop works perfectly with any darker colored cabinet. Paint colors with this quartz countertop are truly unlimited thanks to its primarily white background. Whether you choose a gray paint color or a vibrant purple, you cannot go wrong with Cambria Annica quartz countertops.
Cambria Summerhill features billowing pillows of whites, silver sparkles, black flecks, and large veins with white crystals. The countertop blends cool and warm tones together, making it an excellent choice for contemporary kitchens. Pair Summerhill quartz with white cabinets and pale gray walls for a crisp, clean kitchen or bathroom. For a more luxurious and opulent kitchen, opt for historical Amherst gray. This refined color works well in traditional kitchens filled with brushed copper faucets.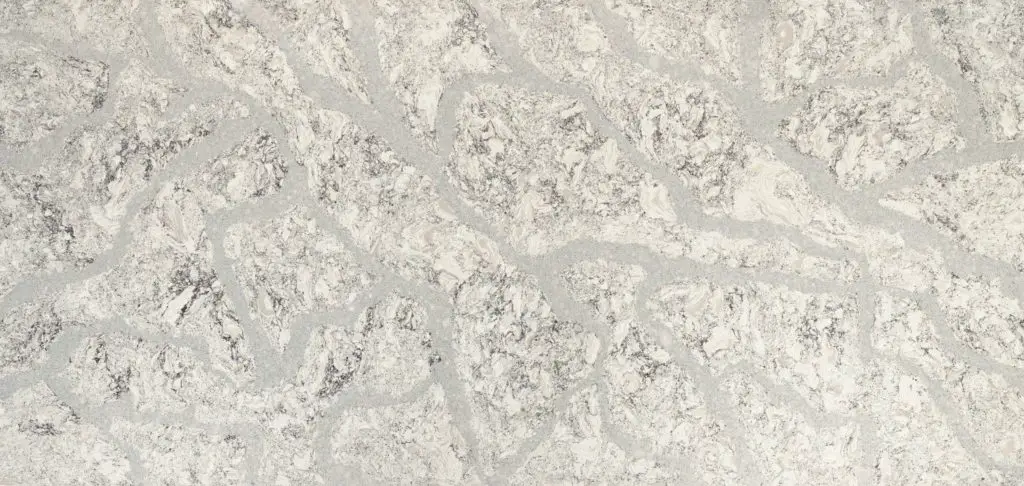 Cambria Bridgewater
Cambria Bridgewater quartz counters are a beautiful countertop perfect for kitchen and bathrooms. The gray-blue hued countertop works wonderfully in industrial kitchens with stainless steel appliances as well as farmhouse-inspired kitchens with white cabinets and a farmhouse sink. A neutral-colored paint such as white, pale gray, or silvery-blue will have your interior space looking fabulous. Cambria Mersey
Do you want to create a space that says your home is modern and classy? Cambria Mersey quartz countertops feature reverse marble patterns and coloration. The background of this quartz countertop is a beautiful deep black, and the veining is broad white streaks. Strikingly bold, Mersey looks fantastic in contemporary kitchens with bamboo cabinetry and flooring. Stainless steel appliances and chrome plumbing fixtures will stand out and gleam against this stunning countertop.
Cambria Blackpool Matte
Do you dream of black soapstone countertops but do not want the maintenance and upkeep involved with soapstone countertops? The matte black finish on these Cambria quartz countertops is the perfect backdrop for modern kitchens.
When you install Blackpool quartz countertops atop cherry countertops, you are in for a real treat! Due to the neutral black coloring, any paint color imaginable can be used to create the kitchen or bathroom of your dreams.
Cambria Clairidge
Would you like to have reclaimed wood countertops installed in your kitchen or bath but don't want the upkeep of wooden countertops? Clairidge is part of Cambria's Woodstone Collection. The countertop features striations of brown, tan, black, and grain across the countertop, which mimics the look of aged wood. The barn wood inspired design is perfect in farmhouse kitchens as well as industrial kitchens. Pair this countertop with dark brown or black cabinetry and olive green walls for a beautiful space.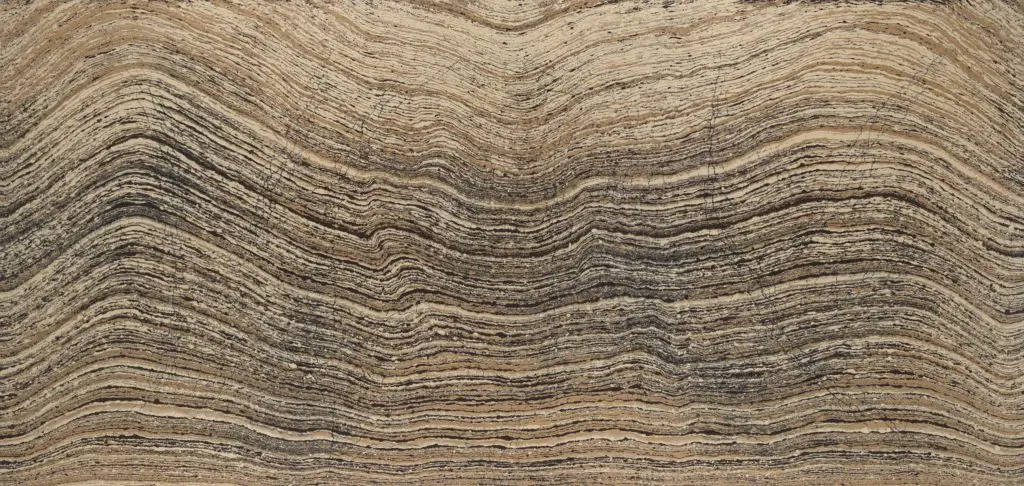 Cambria Skye
Do you love marble countertops but want a kitchen or bathroom that is fun and funky? Look no further than Cambria Skye! This beautiful, bold countertop blends turquoise, lapis, and threads of white to create a water-inspired countertop. If you are wanting for an eye-catching design, pair Cambria Skye countertops with white cabinets and choose coral accents throughout the room.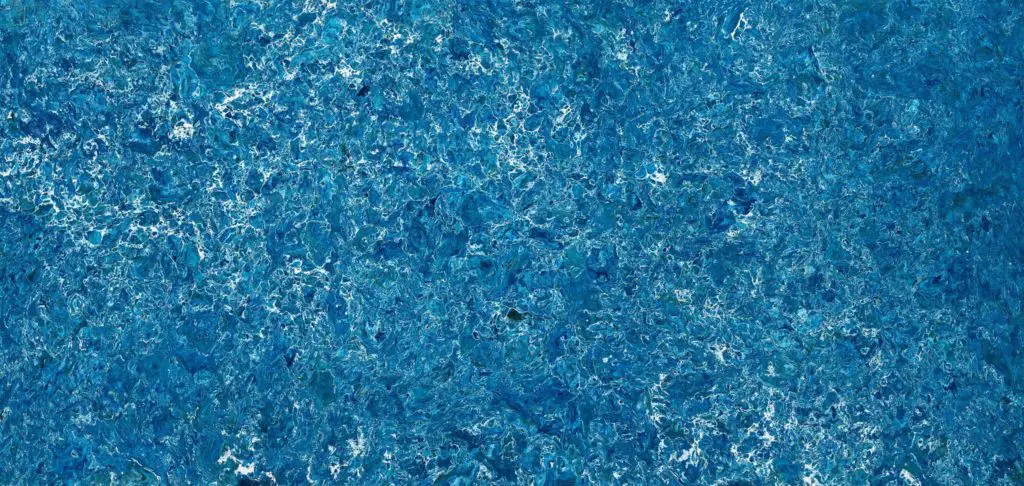 Cambria Kelvingrove
Kelvingrove Cambria quartz features a creamy beige base with medium taupe speckles and turquoise swirls. If you want a soothing countertop with beautiful variations across the entire countertop, this is the quartz countertop for you. Cambria Kelvingrove quartz countertops pair beautifully with brilliant white countertops. Paint your walls a pale ice green for a coastal-inspired bathroom or kitchen.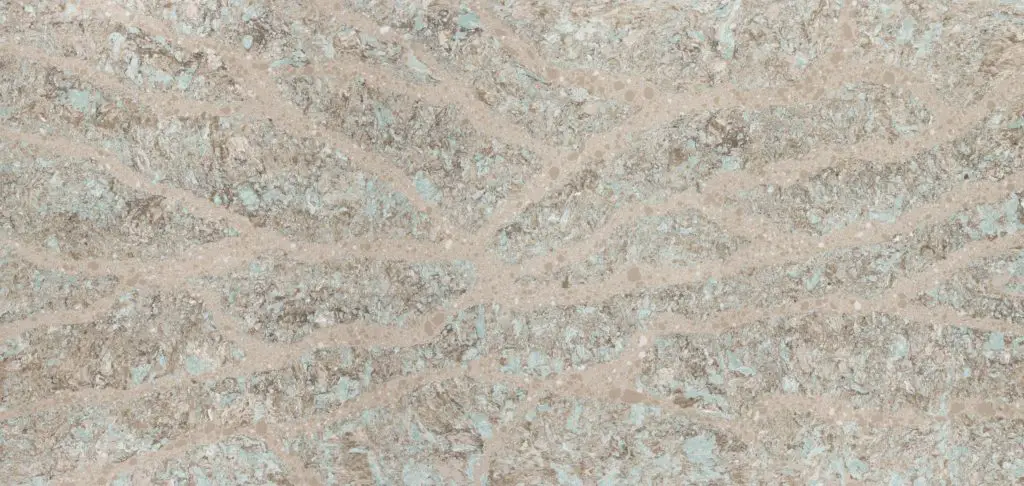 Conclusion
Cambria quartz countertops provide homeowners with a limited lifetime warranty, making it a great kitchen countertop for busy cooks. Cambria is an environmentally sensitive company committed to providing homeowners just like you with virtually maintenance-free countertops that will last a lifetime.
Are you renovating your bathroom or kitchen and need new countertops? Are you looking for a countertop that offers you more than laminate countertops do? Why not consider quartz countertops? Quartz is the third most durable mineral in the world. Cambria creates their countertops using 93 percent quartz and resins for an impervious surface that resists stains. Quartz countertops never require sealing or polishing.
Quartz countertops will continue to look great for many years to come, making them a better choice than laminate countertops that will become damaged with continuous usage. If you want a high-end look and a great return on your investment, look into American made Cambria quartz countertops.
Cambria understands that homeowners want a variety of color selections and styles to choose from. Cambria has more than 120 designs to choose from. Furthermore, most of their countertop styles are available in high gloss and matte finishes. Whether you want the look of marble, wood, granite, or sandstone, Cambria quartz has a countertop for your home. Be sure to check out our page dedicated to the top Cambria colors and explore other Cambria options while there.