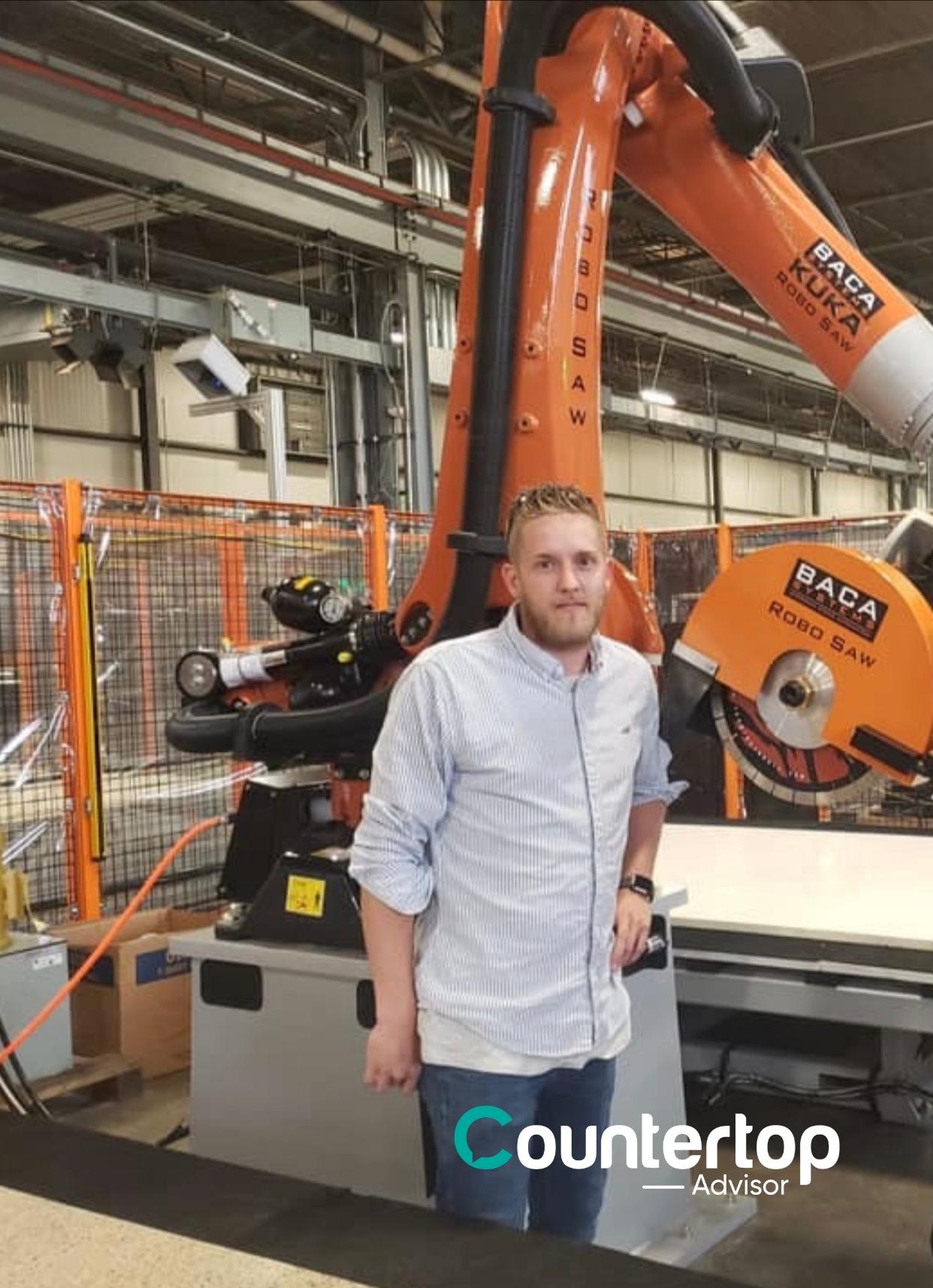 In this photo, I am standing in front of a BACA Robot saw that is used to cut granite countertops. We were touring the facility in Michigan and had a chance to use the saw.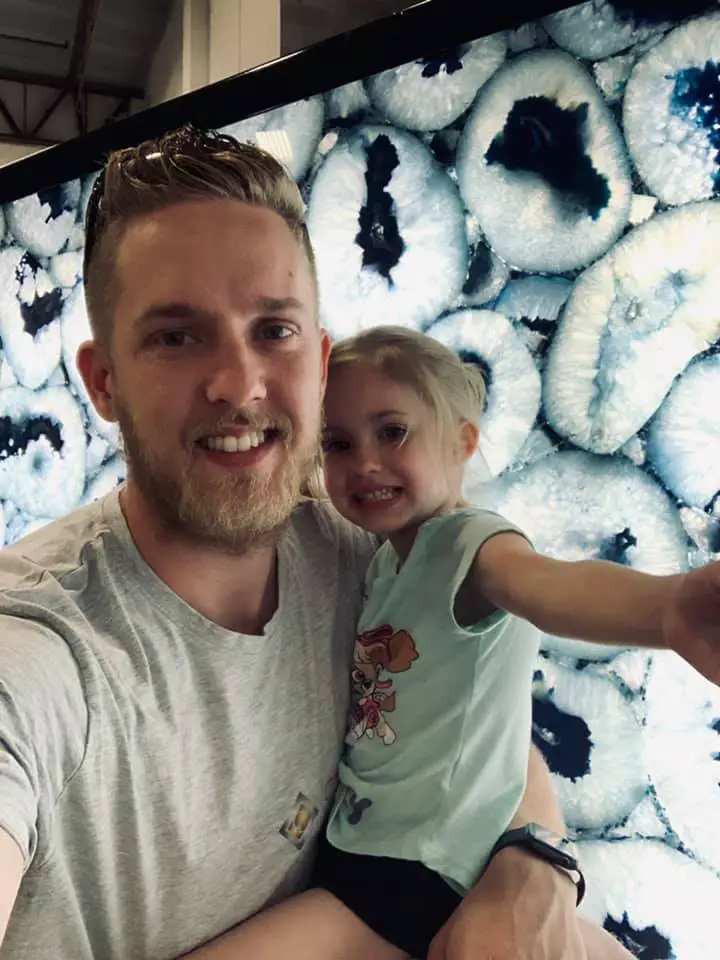 This picture shows me and my daughter in front of an agate slab. We were touring AGM Imports in Atlanta.
About
Welcome to Countertop Advisor
Hey there! My name is Jonathan Smith and in the picture to your left, that is myself and my daughter Kylee who is almost 4 years old at the time of this photo. We took a selfie in front of a beautiful Agate slab in Atlanta Georgia.

I created this website to serve as a resource for people asking questions about countertops. I write about granite, marble, quartz, wood, stainless steel and so much more. These topics will help you better understand what you are using in your home or for your project and make better-educated countertop material and design decisions.

I started this website as a hobby because of the lack of quality countertop resources (there are a ton of countertop websites giving the wrong information) for kitchen countertops and materials used for countertops.

As an industry professional serving the public offering countertops as a business owner I have learned so much over the years. Most of the photos you see on my website were all taken by me showcasing my experience and knowledge of the countertop industry. When I operated my business I was always in the field working along with my employees and educating them as best as possible. Customer experience demanded it if we wanted to succeed as a company.

My goal is simple…to become the #1 countertop resource online. By continuously providing exceptional content, product reviews, and expert advice I will accomplish this goal a little each day.

Please consider sharing some of the pages that you found resourceful as this will help spread the word about our countertop resource website. Your engagement is absolutely encouraged as this is how we grow and reach the goals that I have set..