Oakmoor Slab View
*Click image to see larger!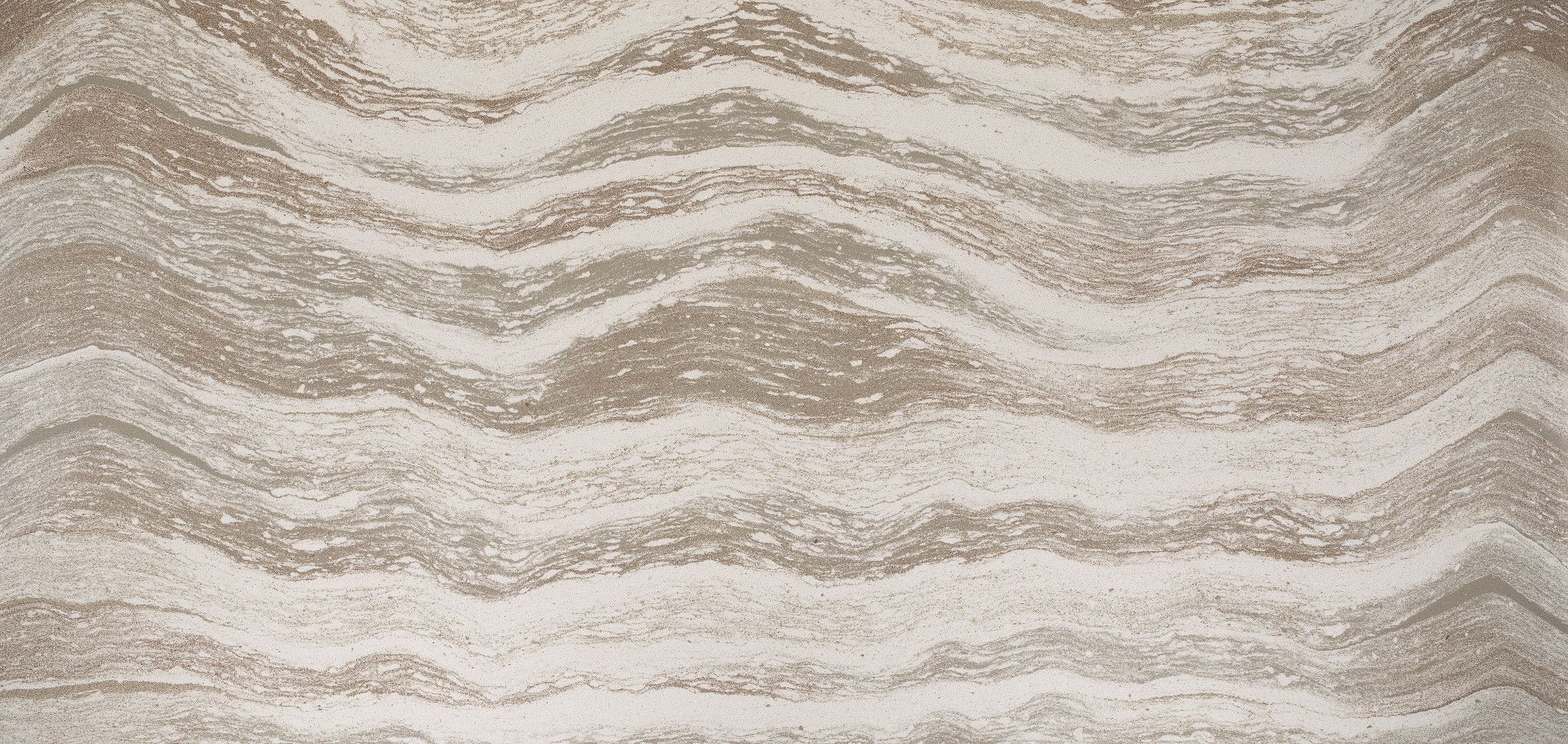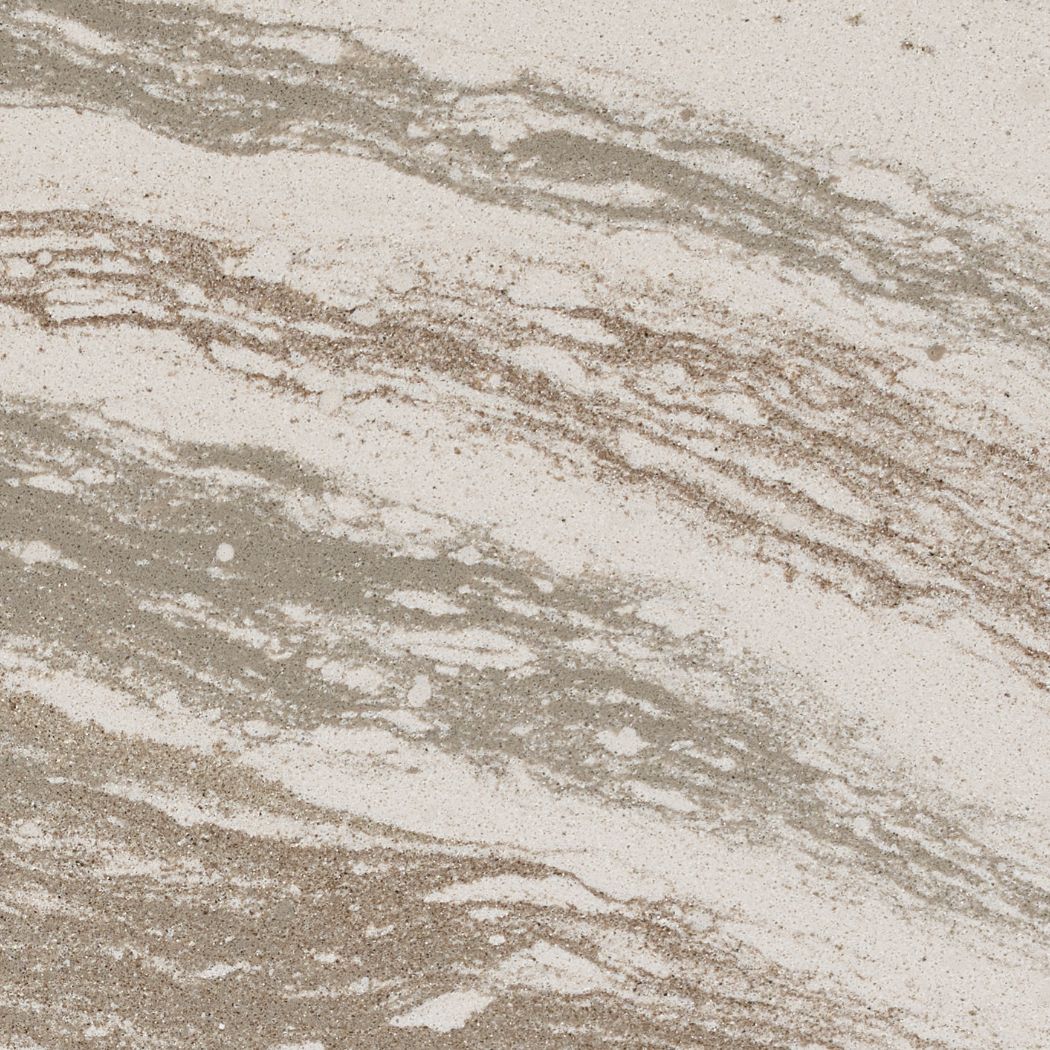 Oakmoor Quartz by Cambria
Technical Information
Oakmoor is a beautiful quartz material by Cambria. This slab features a light creme main color with warm gold veining. Brittanicca is available in several sizes of flooring, slabs and more.
Finishes Available
This quartz material is available in High Gloss and Matte
Slab Size Available
132″ x 65.5″ Large
Thickness Available
2.0 cm
3.0 cm
Applications
Countertops
Cambria Oakmoor Quartz
Cambria Oakmoor is a marble-like quartz countertop that features waves of graduating shades of gray intertwined with tan and copper. The pattern up close is reminiscent of beautifully aged wood, while the subtle rise and fall of the waves against the cream-colored background replicate washed-out waves on the shore.
Oakmoor can fulfill your dreams of a customized marble slab if it agrees with your interior décor theme. The waves on the counter scream beach house vibe. As a rule of thumb in designing, make sure you let your instincts guide you when pairing materials together. If Oakmoor reminds you of the sea, then bring a little of the beach into your house.
All-white cabinets, with turquoise walls and a double waterfall kitchen island, will create a beautiful and fresh look. White brings out all the colors in the counter. It complements the gray and tan and stands out against the cream background. With white, Oakmoor has an identity of its own without becoming overwhelming to the eyes.
If you want to take your coastal inspiration one step further, you can choose turquoise cabinets with white accents and white backsplashes as well. The turquoise against the wavy countertop further accentuates the waves. Add stainless steel appliances, and you have a crisp and clean, beach house kitchen.
Pairing Oakmoor with chocolate brown cabinets and a few bamboo accents here and there can get a bar-on-the-beach vibe going on in your house. Imagine all wooden cabinetry and an Oakmoor counter with bamboo sticks that are painted brown on the side.
The pattern on Oakmoor is dramatic. You can choose to accentuate it or tone it down, depending upon your design aesthetic. 
If you want to go all out and bring out the best in the material, then pair it with emerald green. Paint your walls and cabinetry a beautiful dark green color and add gold light fixtures and accents for the cherry on top. You can use Oakmoor as a backsplash as well as a counter. 
If you are going to opt for a dark-themed dramatic kitchen as described above, then make sure to add large windows to allow natural light to liven up the space. Add fresh flowers or colorful potted plants to add a pop of color as well. The dark cabinetry against dark walls can otherwise turn very gloomy for some. 
You can get as creative as you like with your Oakmoor quartz as the material is durable and low maintenance. There isn't anything holding you back from using Oakmoor anywhere in the house. It is available in three thicknesses:
You can use it as a backsplash, wall cladding, countertop, flooring, and even for fireplaces. The fireplaces need to have proper insulation, though, as the material isn't heatproof. Besides that, the performance characteristics of Cambria Oakmoor make it a highly in-demand material.
| | |
| --- | --- |
| Sealing Required | No |
| Low Maintenance | Yes |
| Hygiene Friendly | Yes |
| Scratch Resistant | Yes |
| Liquid Absorbent | No |
| Stain Resistant | Yes |
| Impact Resistant | Yes |
| Abrasion Resistant | Yes |