Black quartz countertops are a great color for some kitchens. Black can be what really makes your kitchen pop. Black is a popular color especially for wood colored cabinets or white cabinets. Cherry and oak cabinets are especially great with black quartz countertops.
Charcoal Soapstone Quartz by Silestone
Charcoal Soapstone Quartz by Silestone is a great quartz color that looks just like soapstone without all of the maintenance needs as soapstone requires.
If you choose a soapstone countertop you will have to oil your soapstone countertop often and the soapstone tends to scratch and dent easily. Some consider this a character enhancement not a flaw but some people prefer to have a brand new looking countertop at all times and may opt to skip out on soapstone.
Charlestown Black Cambria Quartz
The dark and dramatic charcoal gray surface of Charlestown is imprinted with meandering gray and white veining above faint black currents that ripple below the surface. This is another soapstone lookalike or even a black marble lookalike.
Quartz offers an almost maintenance-free countertop surface perfect for busy families. Really the only downfall, in my opinion, is that quartz cannot take the heat very well. If you set a hot pan on your quartz countertop it could melt a bit and start to yellow over time. With a black quartz countertop, you may not notice the color change but you will notice a different texture from the heat melting your countertop.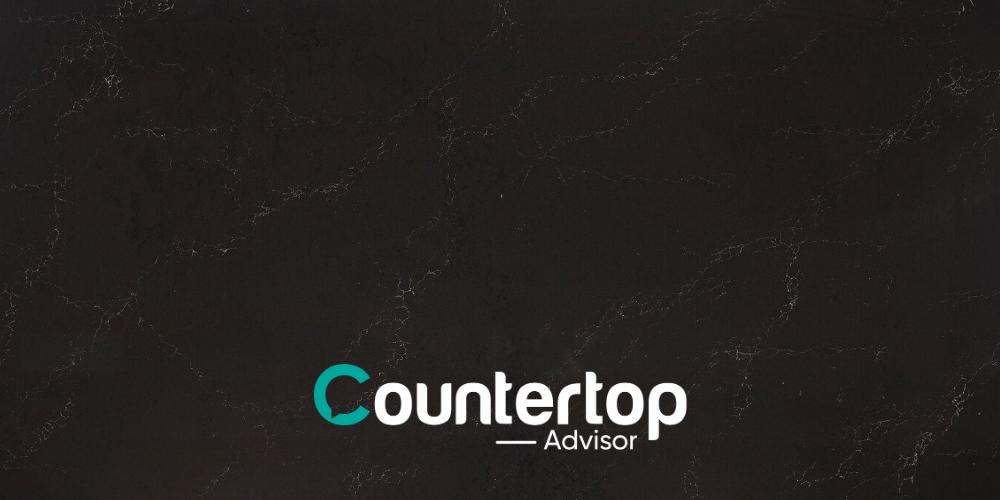 Mersey Black Cambria Quartz
Yet another black Cambria Quartz color. Mersey is absolutely stunning and would feature well with a white or dark gray cabinet. Mersey has bold white veins and an all-black main color. Mersey is a deep, glassy black daubed throughout with white streaks that flash like lightning against a starless night sky.
This black quartz countertop color is perfect for an island paired with another color for the perimeter. White would go well for the perimeter in this case. I suggest changing the color of the island cabinet to offset the perimeter. This is a growing trend. Trends, they come and go but I don't really care too much about all of that. If I like it I will be satisfied with it. Check out this article about pairing cabinets and countertops.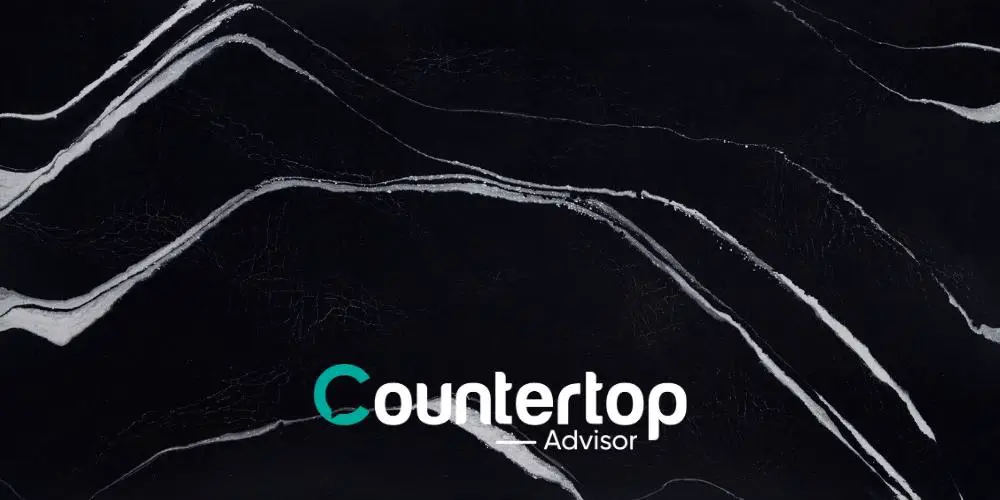 Black Tempal Caesarstone Quartz
This is a beautiful black quartz countertop color. There are smokey veins throughout the black quartz slab which give it a bold and exciting look. I really love this color and only found it recently while doing some research for this article. I may actually consider this or a similar color for my new island.
Black quartz countertops will hide a lot of dirt and grime so be sure to clean them daily.
While Black Tempal Quartz is not all black it does have black in it and I really think this would look great on your walls if you choose to do full height backsplash. Basically, you use this material on your walls from the top of your countertop to the bottom of your cabinets. It would look pretty sharp.
Black Coral Hanstone Quartz
Black Coral by Hanstone Quartz really reminds me of the dark night sky. This material could be great for anyone who enjoys the black and stary night look. Black quartz countertops can really brighten up the kitchen believe it or not. The light will reflect so good giving it a unique look and will surely impress your guests.
This black quartz countertop color also reminds me of a granite color called Black Galaxy and I am sure you can figure out why has the name Black Galaxy.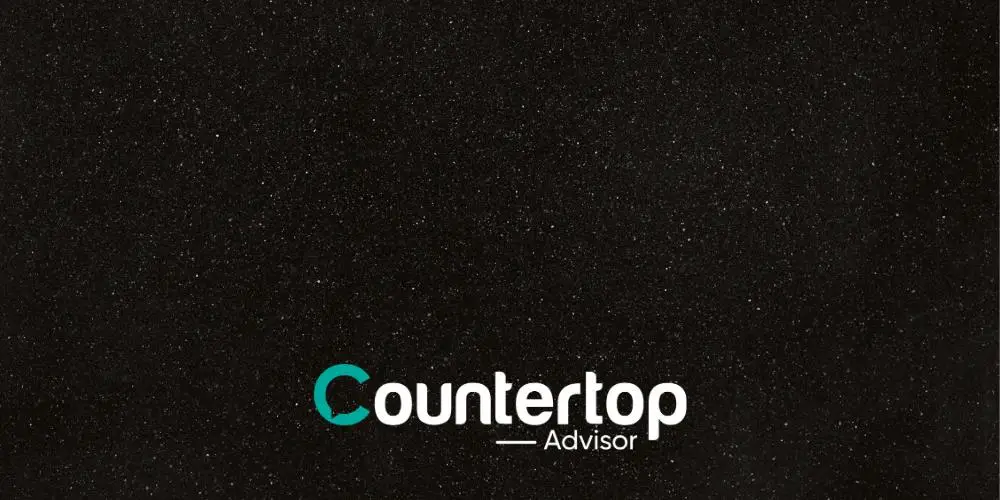 Why Choose Quartz over Granite
I am not really saying to choose a black quartz material over a black granite or soapstone. Quartz is minimal maintenance and requires very little effort to keep it looking new.
Check out the Granite Vs. Quartz article I co-wrote with Lisa Henard. This will give you an in-depth look into the differences in quartz and granite as well as the pros and cons of both granite and quartz countertops.
I prefer natural stone over quartz myself because I am just in love with God's creation and really love how the patterns in my countertops would never be repeated in someone else's countertops. Yes, of course, they could be very similar but every countertop is unique when it comes to natural stone.
I love quartz too. It is great for busy families who don't have the time or patience to upkeep their countertops. I have a few quartz colors that I really am considering for my own home but who knows. I think my spouse will have to decide.
Conclusion
Black quartz countertops are a bold and elaborate statement. They are perfect for white cabinets or natural wood looking cabinets.
Black quartz countertops hide many imperfections including chips, dust, dirt and even any metal transfer marks.
Whatever material you use for your kitchen countertops I am sure you will pick what is best for your home and family. Here you can read what WIKI has to say about quartz or engineered stone.
Which of the 5 black quartz countertop colors were your favorites? Leave a comment below. I am looking forward to your responses.