I tend to get excited to see the newly released Cambria Quartz colors every single time they announce a new design collection. I was especially thrilled with the new recycled Cambria Quartz colors in 2020.
This year really blew me away because these new 2021 Cambria Quartz colors are remarkable. Last year's Cambria colors for 2020 were also pretty remarkable.
Let us get right into it.
New Cambria Quartz Colors 2021
Cambria released several new quartz colors in their design collection and they are remarkable. I wonder which will be your favorite. Leave a comment below to let me know.
We are going to have a look at each design and below each of them you will see a video showing the details of them all.
IvyBridge
Dark teal or emerald green diagonal and fractured veins on an arctic white canvas create a powerful sense of depth while delicate gold shimmer adds a playful, enthusiastic quality.
Summer Kath was inspired by her trip to Kyoto, Japan and created the design called IvyBridge.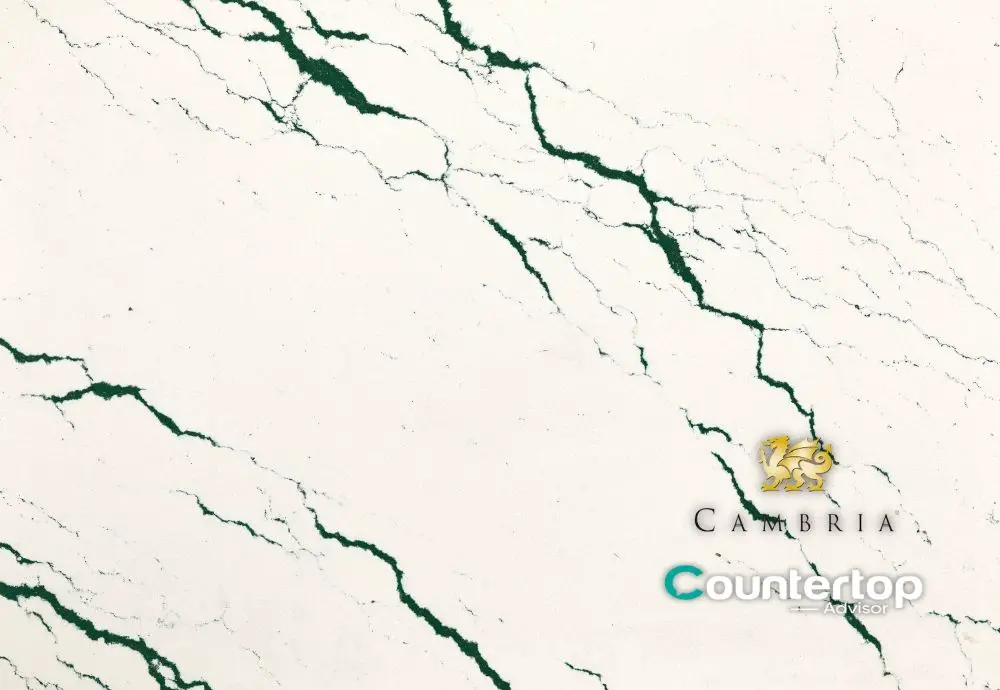 IvyBridge is a remarkable vibrant white quartz color featuring a micro shimmering gold that brings it to life and gives it a lot of energy.
Kendal
Kendal, a Cambria Quartz color inspired by the Aegean Sea is a beautiful Cambria quartz color that offers a breath of fresh air with silver crystals and black fractured veining.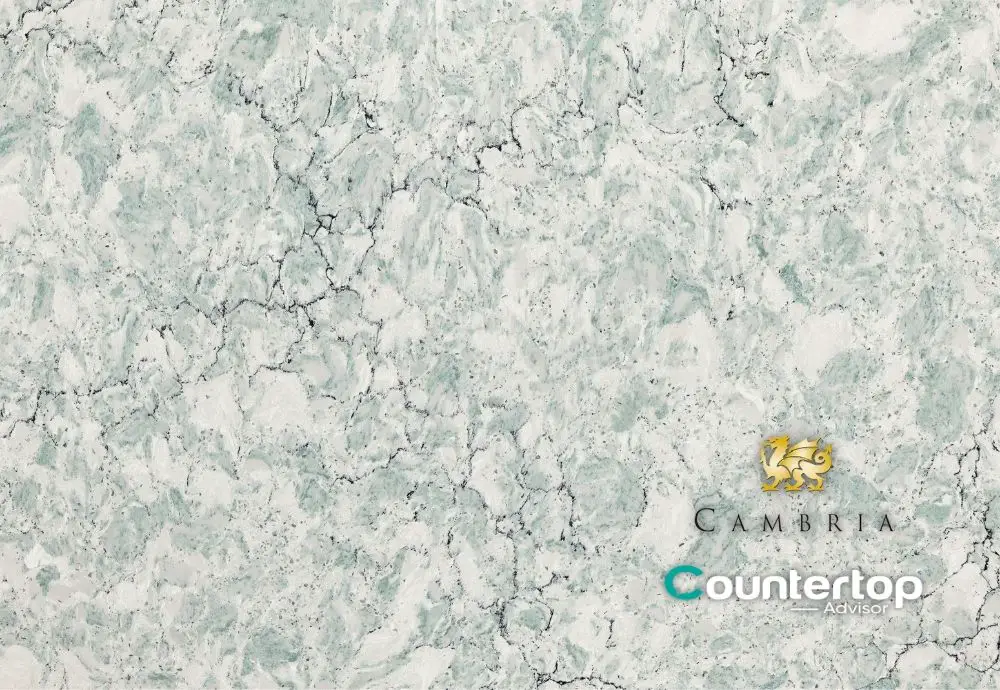 Soft teal tones swirled with bright white pigment and silver crystals. The black veining helps modernize this beautiful new Cambria Quartz color.
Ruxley
A warm white with cascading, cracked, and random veins throughout. This beautiful Cambria Quartz color can go pair up with almost any design style.
This Cambria Quartz color was inspired by a morning job in Kyoto, Japan.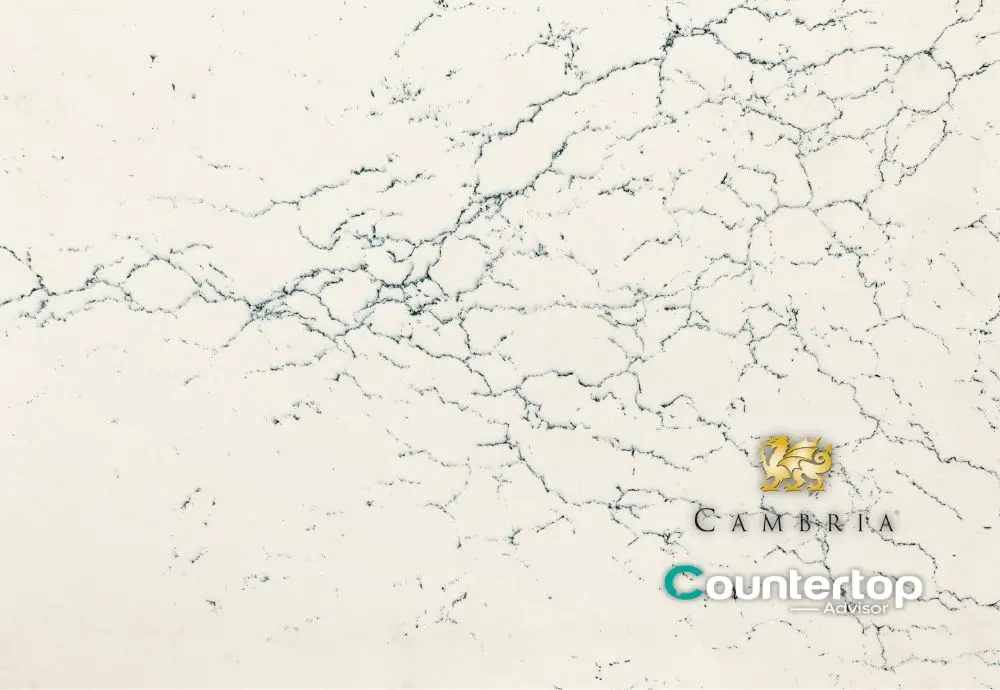 Warmer white colored quartz slab with a soft understated look. The cascading emerald veining help bring out the beauty in this design allowing you to feature this color with a plethora of design combinations.
BlackBrook
Picture a dark black sky with lightening strikes. This will give you the visual of Cambria's new BlackBrook quartz color for 2021. This Cambria Quartz color features an all black background with random pure white veining throughout.
This has to be my favorite Cambria design for 2021.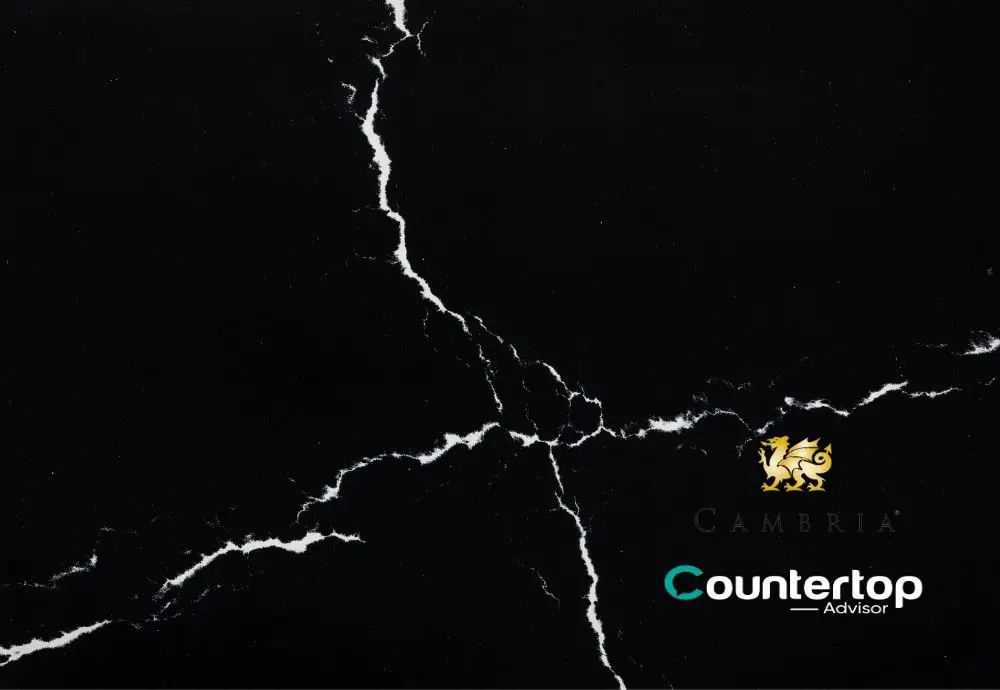 This is a modern design by Cambria that I was overly impressed with. I especially love the veining which will grab the attention of anyone who walks into a room with this Cambria Quartz material.
Cambria's New 6mm Thickness
Cambria recently added 6mm to their thickness availability. This is especially great for projects that require a lighter material for the application. This tile like thickness can be used almost anywhere including backsplashes, wall designs, and more. Let your creativity go wild.
The Coordinates Collection By Cambria Quartz
According to Cambria this collection was created in collaboration with the world-renowned Gensler Design Firm and inspired by American places, these designs offer classic style and timeless appeal.
The Coordinates collection features raw mother nature style and inspired design.
They are based on the NCS – Natural Colour System.®© 
Salt Lake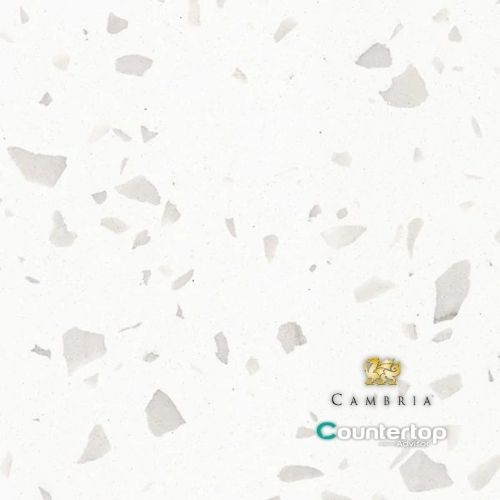 Named after Salt Lake City this new Cambria Quartz color features a neutral ivory backdrop is spread with innumerous faint warm dots overlaid with freeform and geometric shapes
Minnesota Snow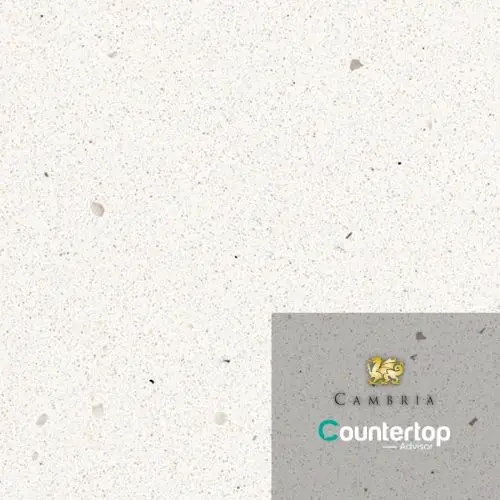 Minnesota Snow a new Cambria Quartz color in 2021 featuring minute dots and larger flakes on a wintery white background.
Foggy City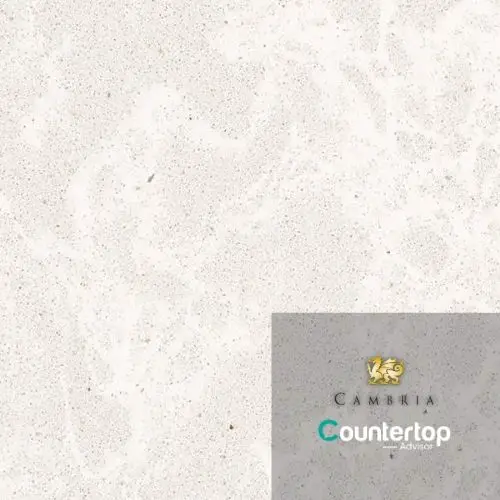 This new Cambria Quartz color was inspired by the famous Golden Gate city, featuring a soft, cloudy white base complemented by harmonious scatterings of faint white and translucent dots.
Big Sur Mist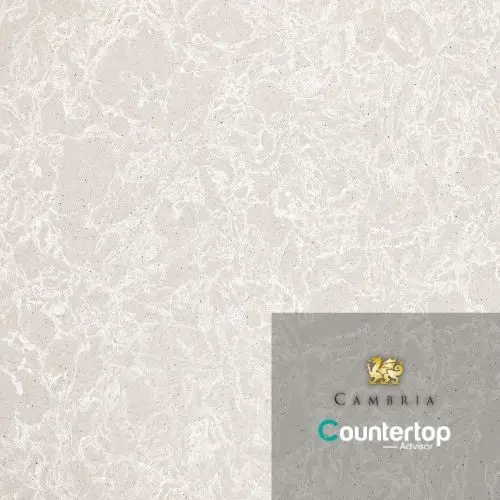 Inspirational mysterious like the rocks hidden in fog off the southern coast of California, this compelling design is made from recycled Cambria. Big Sur Mist features an archipelago of large and small dove-gray shapes parted by neutral channels and winding streams.
White Plains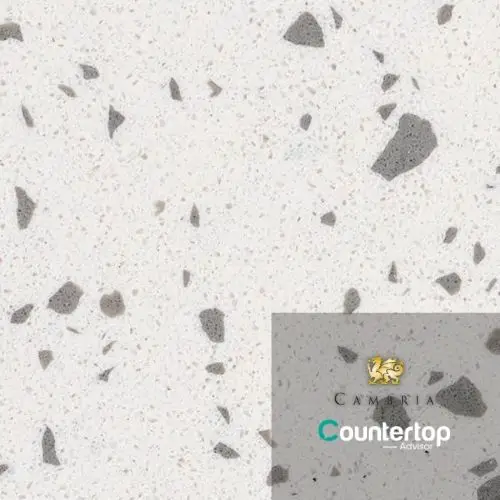 White Plains has a creamy white background with various sized contours of gray spots floating throughout. Named after White Plains, New York.
Sanibel Shoreline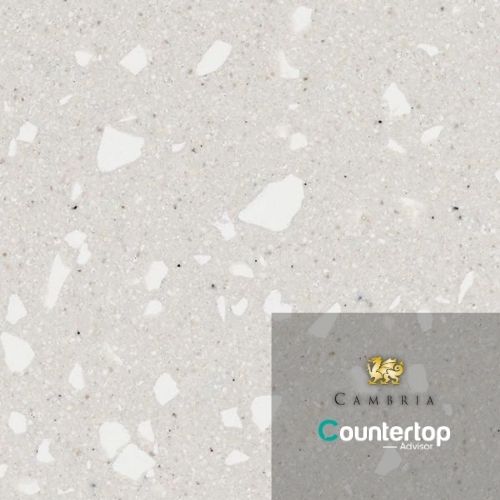 This beautiful Cambria Quartz color looks like wet sand on a shell-dotted shoreline, it is made from recycled Cambria quartz and features a pearl-gray base with close-knit sprinklings of light and warm specks, intermittent black dots, and a mingling of pale white silhouettes.
Vail Village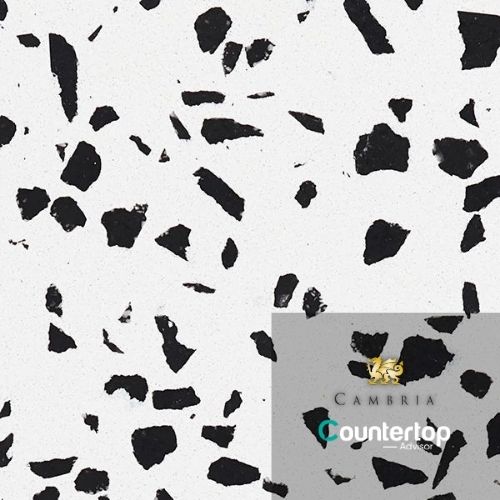 Vail Villiage a new Cambria Quartz color in 2021 is a classic blend of black and white with a myriad of gray specks that gently soften the contrast. This is probably the most unique design I have seen using this style of quartz.
Pikes Peak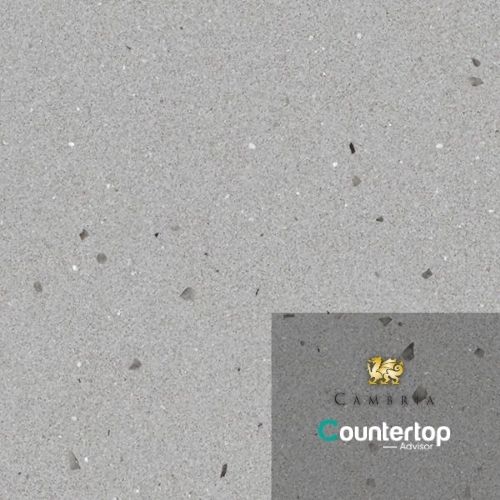 Pikes Peak is a new Cambria Quartz color in 2021 featuring a medium-gray canvas with countless gray dots accented with occasional white and gray abstracts that call to mind the iconic summit in the majestic mountain range of Colorado.
Chicago Tower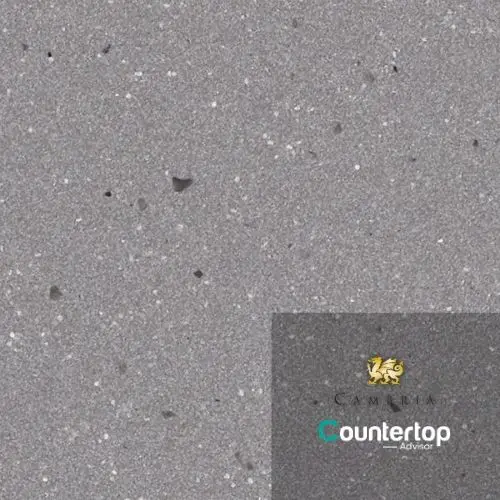 Chicago Tower a new Cambria Quartz color in 2021 features fine white specks mixed in with particles of black and medium gray rest on an industrial-gray canvas that takes its inspiration from the soaring skyscrapers of the Windy City.
Seattle Rain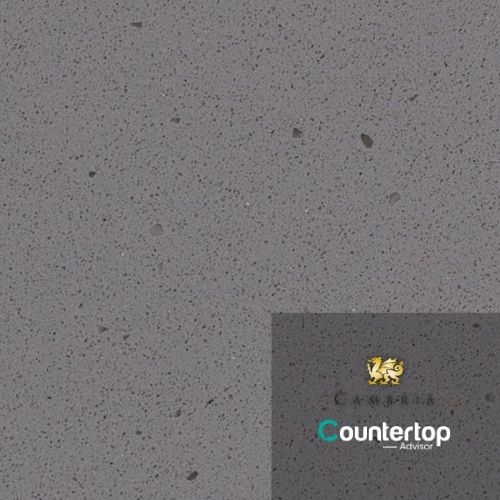 Seattle Rain a new Cambria Quartz color in 2021 inspired by a misty Seattle afternoon hosting a dense spray of minute gray pinpoints and flecks of black and gray particles.
Montana Midnight
Montana Midnight is a new Cambria Quartz color featuring a charcoal-gray canvas sprinkled with tiny black dots and ink spots that hover like the dark skies in a moonless Montana night.
Mammoth Cave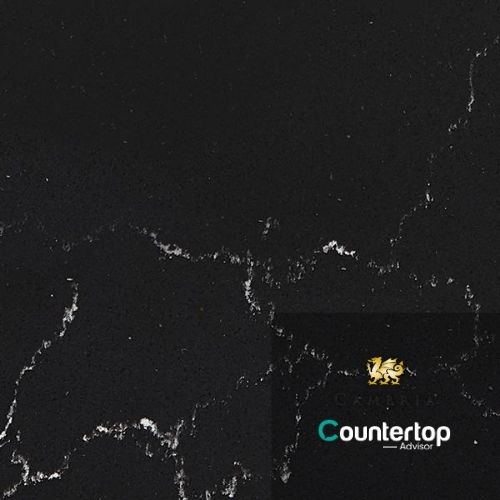 Mammoth Cave is inspired by the dark expanses of the immense caverns in this American landmark. This flawless quartz color is laid with a dramatic, raven-black canvas, winding with white vein streams and clusters.
Black Rock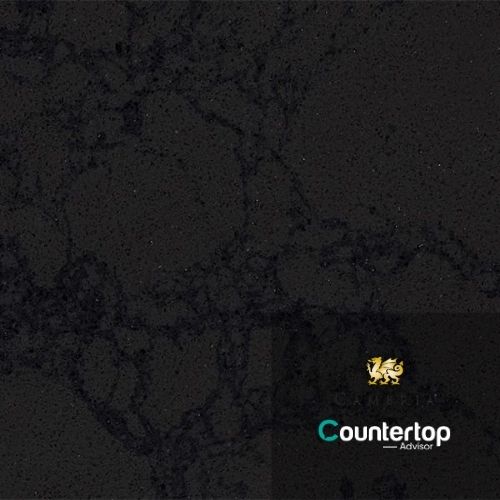 Black Rock features charcoal veins forming abstract shapes on a dense black canvas named after Black Rock, Arkansas.
Kentucky Coal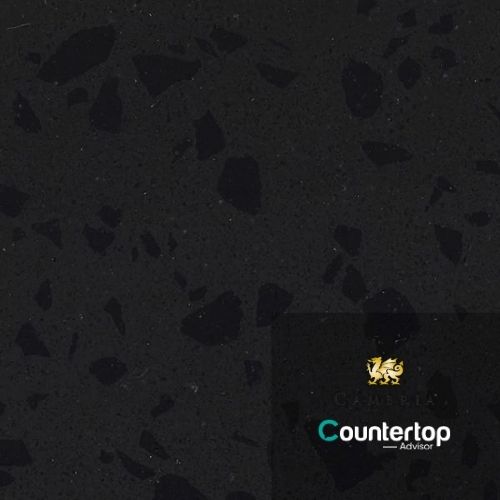 Kentucky Coal features a smooth and strong iron-gray canvas with a mosaic of darker gray shapes.
Final Thoughts
I am really impressed with Cambria's innovation with their new 2021 quartz colors year after year. Both the new releases design collection and the Coordinates Collection. 2020 and 2021 have made a huge impression on consumers and designers in the quartz industry.
What is your favorite Cambria quartz color? Share in the comments below.