Laminate countertops were introduced in 1958 as an affordable countertop option for kitchens and bathrooms. When these types of countertops were first introduced, they looked cheap; however, today's laminate countertops look fantastic. Thanks to the latest technological advances in digital printing and laminate countertop manufacturing, you can find affordable countertops that imitate the more expensive countertop options, including marble and granite countertops.
If you have a tight budget and would like to update your kitchen or bathroom, laminate countertops are the answer. Laminate countertops are available in several different design options. You can choose countertops that mimic natural stone or wood, or you can choose solid color laminate countertops that match your home's décor.
Laminate countertops are created using several layers of materials that are glued to a substrate. The backing is melamine. The core of the countertop is comprised of multiple sheets of Kraft paper that are coated in resin and pressed. A resin-coated printed layer is applied on top of the core. Finally, a clear topcoat is applied to protect the countertop from damage.
Laminate Countertop Prices
Laminate countertops are available in a variety of price points, ranging from $27 to $34 per square foot. The average price of 30 linear feet of laminate countertops is $900, not including supplies and installation costs. You should expect to spend around $1,500 in installation costs for 30 linear feet of laminate countertops. In addition to this, supplemental materials like mounting screws and silicone sealant will run you an additional $50.
DIY Laminate Countertop Installation Information
If you are planning to install your countertops yourself, you will need a number of tools, including a radial arm saw to ensure your angle cuts are accurate, a table saw to make straight cuts, and a jigsaw to cut out the opening for your sink or drop-in appliances. If you're installing an undermount sink, you will need a drill to bore out the holes for your faucet in your laminate countertop. Make sure the drill bits and saw blades are sharp to avoid damaging the laminate countertop.
Make sure you measure accurately to avoid making a wrong cut. There is no way to repair a laminate countertop that has been cut incorrectly. If this happens, you will need to purchase a new run of a laminate countertop. Therefore, if you are unsure how to measure or install countertops, or if your kitchen or bath requires multiple cuts, you may want to hire a countertop specialist to install your laminate counters.
Laminate Countertop Pros and Cons
Laminate countertops have both advantages and disadvantages that should be considered. Whenever you purchase items for your home, you want a good return on your investment. Updated kitchen and bathrooms increase the enjoyment and beauty of your home. Buyers want a home that has an updated kitchen and bathrooms. Transforming your space with new laminate counters can increase the marketability of your home.
Laminate Countertops Advantages
Price – Laminate countertops are very affordable. In fact, laminate countertops can be purchased for as little as $10 per square foot. When you compare that to the average cost of granite ($30 – $100 per square foot), you can see the value that laminate countertops offer.
Easy to Install – Laminate countertops are easy to install, especially if you have a straight run of cabinetry. You can change the appearance of your kitchen or bathroom in the afternoon.
Availability – You can find standard-sized laminate countertops at most home improvement retailers. If you will be shopping locally or online for laminate countertops, you will need to have the measurements of your countertops. Create a template of your current countertops and take it with you when you go shopping for countertops.
Variety of Colors and Styles – Laminate countertops have come a long way from the laminates that were popular in the 1960s, 1970s, and 1980s. Now, you can find a laminate that looks like your favorite stone countertops.
Cleaning – Cleaning a laminate countertop is a breeze. For day to day cleaning, moisten a microfiber towel and add a couple of drops of dish detergent to the cloth. Wipe down your counters and then rinse with a clean damp microfiber towel. * Tip: Do not use abrasive cleaners because they can scratch the surface of the laminate and cause them to look dull.
Maintenance – Laminate countertops are virtually maintenance-free. Clean daily using a mild laminate countertop cleaner. If there is dried food on the counter, spray the surface with a cleaner. Allow the countertop cleaner to soak for a few minutes and then use a sponge to wipe away the dried gunk. If this method does not remove the dried-on food, use a plastic scraper to scrape up the dried-on food.
Laminate Countertop Disadvantages
Durability – Laminate is typically durable enough to handle everyday use; however, it can get damaged. The countertops are not resistant to scratching. Therefore, always use a cutting board to protect your counters from scratching.
Cannot Be Repaired – Due to the manufacturing process, laminate countertops cannot be repaired if they become damaged. If damage occurs, the laminate countertop will need to be replaced.
Not Heat Resistant – Never set a hot pot or pan on the countertop as it can damage the finish of the laminate. Always place hot pots and pans on a trivet to prevent scorching your countertop.
Dull with Scrubbing – If your countertop is not cleaned correctly, it can dull. Furthermore, if you scrub the countertop using an abrasive cleaner or steel wool, the laminate can develop small scratches that will dull the surface of the laminate countertop.
Laminate Countertop Edges
Laminate countertops can have many of the same edge profiles found in solid surface, natural stone, and wood countertops. However, these edge profiles must be done by the manufacturer as any cuts made to the countertop will expose the inner parts of the countertop.
Beveled Edge – A beveled edge is a great way to showcase the beauty of your laminate countertops. The angled cut captures ambient light and casts it back into the room to add warmth and drama.
Squared Edge – A squared edge provides crisp, clean lines. This edge profile will work with almost any design style to add interest to the room.
Waterfall – A waterfall edge extends from the top of the countertop to the floor, covering the side of your cabinet. The front edge of this edge profile features a ¼ inch round-over to create a contemporary look.
No Drip Edge – The no-drip edge profile features a curve that is slightly elevated above the countertop. This design prevents spills from running to the floor. This edge can be used in traditional and contemporary kitchens and bathrooms.
Wood Edge – Another option for laminate countertop edging is a wood edge. This edge profile is created by installing a piece of wood trim along the front of the countertop. The countertop is cut flush with the cabinet fronts, and a piece of hickory, maple, or oak is attached.
Rolled Edge – A rolled edge profile features a rounded edge. This edge is similar to a bullnose edge profile. The curved edge works perfectly for laminate countertops that mimic granite or other natural stones.
Gem Loc Edge Profile – The Gem Loc Edge Profile is a premium edge profile that features a ¾ inch angle at the top and the bottom edges of the counter with a 1 ½ inch flat front. This edge profile gives you the best of a beveled, curved edge and a square front.
Full Wrap Ogee Edge Profile – An ogee edge profile provides homeowners with a dramatic countertop. Homeowners choose this edge profile to mimic the look of a solid surface countertop.
Laminate Countertops with Undermount Sink
Everyone loves undermount sinks in their kitchen and bathrooms. These sinks make cleanup a breeze. While you are wiping down your counters, you can wipe the dust and food particles into your sink. Then, run your garbage disposal to clean up the mess. Unfortunately, in the past, an undermount sink was not possible if you had laminate countertops.
Today, with the development of high-pressure laminates, an undermount sink can be installed. These countertops have waterproof rolled edges that prevent water from seeping into the laminate countertop's substrate.
To install an undermount sink, a special waterproof adhesive is applied to the sides of the countertop and sink. This adhesive prevents the substrate from becoming waterlogged. Special mounting brackets allow you to screw an undermount sink to a laminate countertop.
Undermount sinks should only be installed by a countertop specialist. If an undermount sink is not installed correctly, your laminate countertop can become damaged. For example, when an undermount sink is improperly installed, the sink can sag when the sink is filled with water. This sagging puts excess pressure on the countertop.
If the appropriate adhesive is not used or is not applied correctly, water can seep between the rim of the sink and the side the countertop, resulting in water damage. Over time, water damage can cause the inner layers of the countertop to swell. As the countertop dries after becoming wet, the substrate becomes brittle.
Laminate Countertop Backsplash Options
There are several backsplash options for laminate countertops. Some countertops come with a built-in backsplash, while other countertops do not have a backsplash. In addition to this, you can purchase laminate backsplash sheets.
Laminate Countertop with Built In Backsplash – The most popular laminate countertop has a built-in backsplash. This countertop features a molded four-inch-tall backsplash. The benefit of this design is it creates a solid surface with no need for caulking. Built-in backsplashes are a breeze to clean. Many homeowners install tile above the built-in backsplash to protect the walls underneath the upper cabinet. You can either use a coordinating or a contrasting tile color to use with laminate countertops with a built-in backsplash. Backsplashes protect walls from steam, grease, and water.
Laminate Countertop with no Backsplash – Another option is a laminate countertop with no backsplash. This countertop allows you to install laminate backsplash sheets or tiles directly on top of your laminate countertop. If you use a laminate countertop with no backsplash, you must apply a bead of silicone caulk along the edge of the countertop. The caulk inhibits water from seeping between the countertop and tile.
Laminate Sheet Backsplash Option – Kitchens and bathrooms are exposed to a lot of heat and moisture. One way to protect your walls and add interest is to install laminate sheets as a backsplash. Laminate sheet backsplashes are easy to clean and require minimal maintenance. These large sheets of laminate are available in a variety of styles, which means you can find one to match with your home's décor.
Popular Brands of Laminate Countertops
In the past, laminate countertops were reminiscent of cafes and bars. Now, you can find laminate countertops that look like high-end countertops. There are patterns that look like metal, wood, or natural stone. Additionally, you can find laminate countertops that have a glossy, smooth finish, a textured finish, or a finish that looks like honed stone.
There are many different laminate countertop manufacturers. Many of these manufacturers, including Formica countertops, Pionite countertops, and Wilsonart countertops, have been producing high-quality countertops for decades.
Formica Countertops
Formica is the largest manufacturer of laminate countertops in the world. The company was founded more than one hundred years ago and has been providing homeowners with high-quality countertops for more than fifty years. The latest innovation from Formica is its 180fx Laminate countertops.
The company has created granite patterns that look just like granite, marble, and wood countertops. Formica has also created IdealEdge Decorative Edging to prevent seam lines and give your counters a more finished look.
Examples of Formica Countertops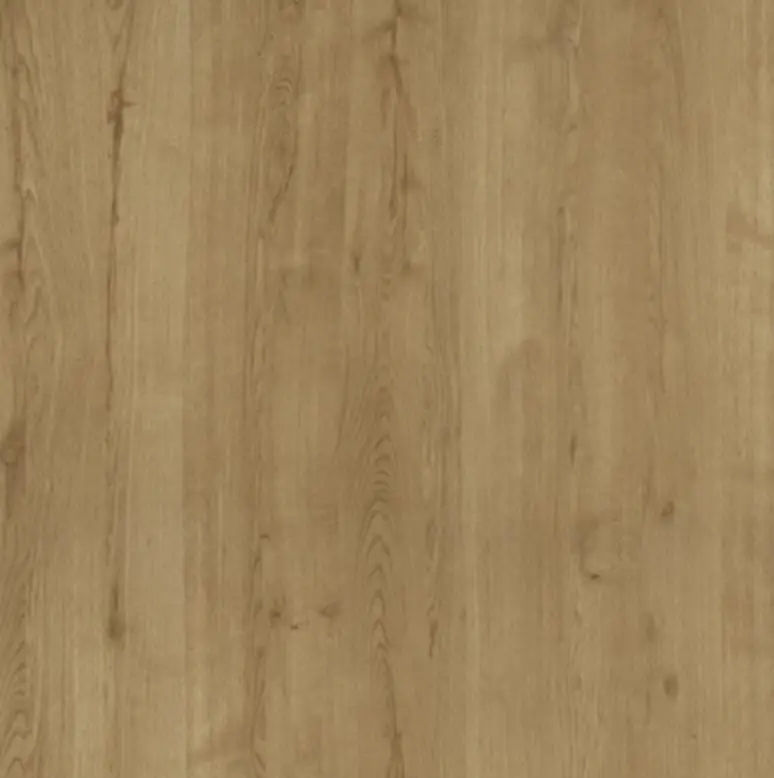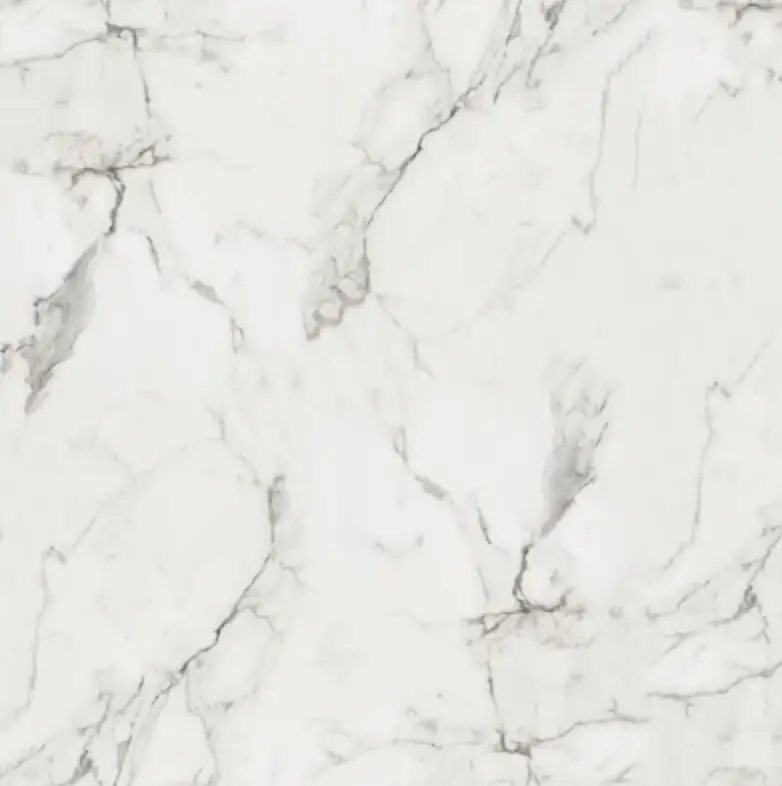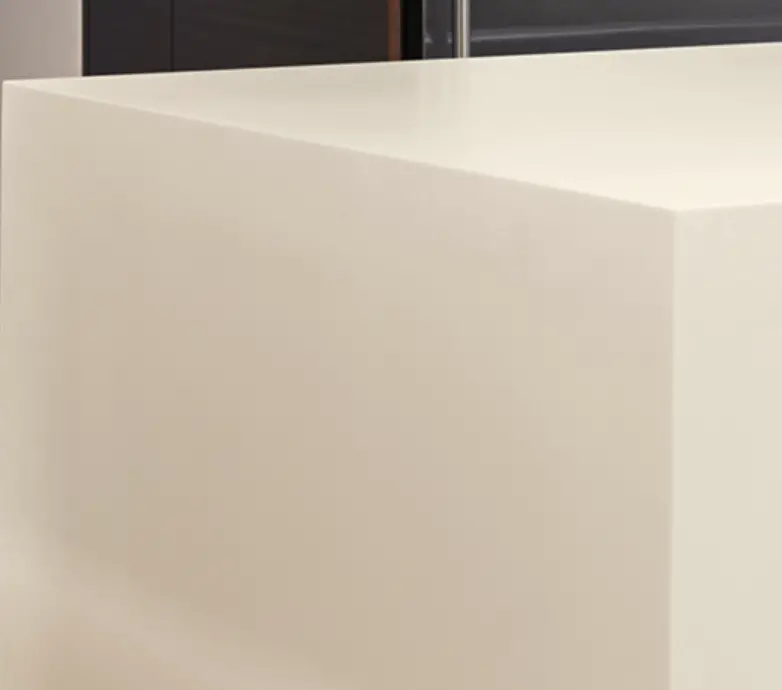 Pionite Countertops
Pionite has developed approximately 70 years ago. The company's vision is to create fashion-forward color palettes to transform your home into the house you have always dreamed of. Their complete line of Pionite countertops is designed for traditional homes.
This laminate countertop manufacturer offers solid colored countertops, woodgrain countertops, and natural stone look countertops.
Examples of Pionite Laminate Countertops
Solid Color
Natural Stone
Wood Grain
Wilsonart Countertops
Wilsonart was founded in 1972 to provide homeowners with a high-quality laminate countertop. The company embraces technology to produce countertops that look beautiful and perform amazingly.
Wilsonart uses the most recent advances in digital printing to create countertops that mimic natural stone and wood.
Examples of Wilsonart Laminate Countertops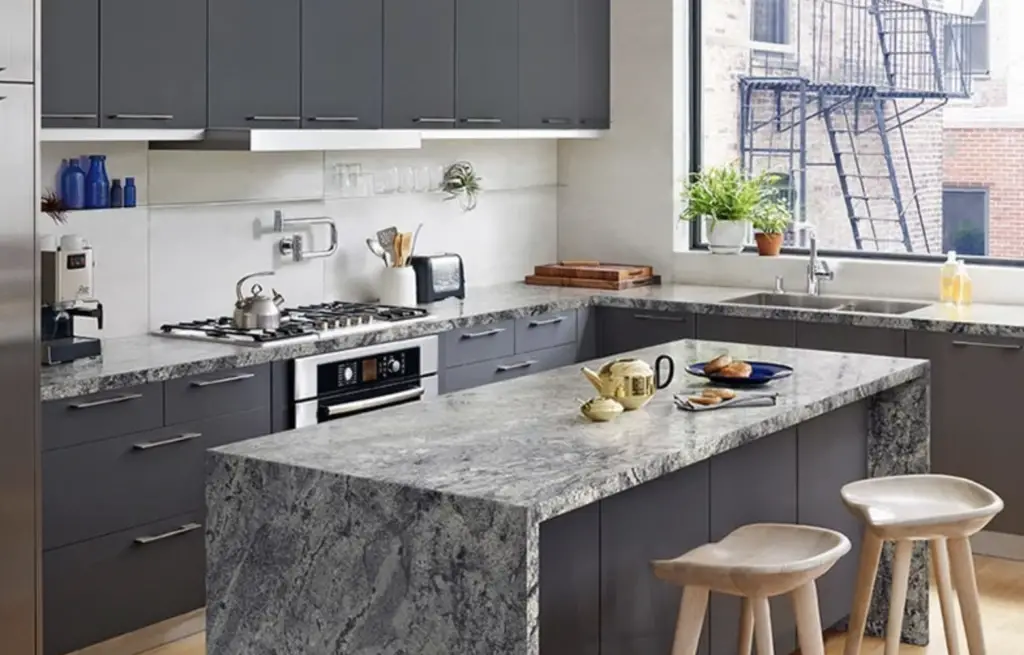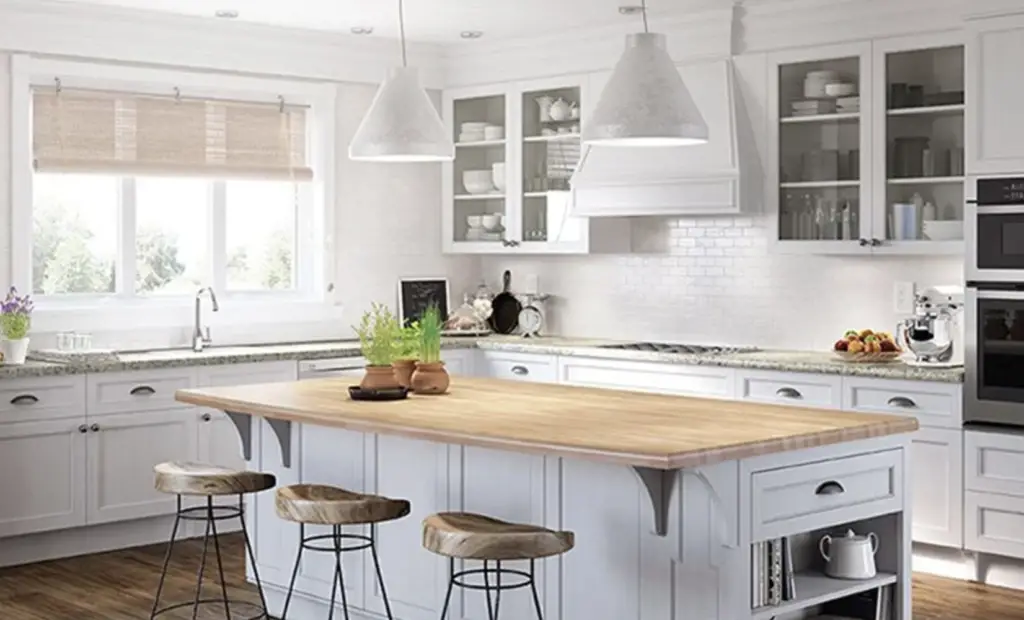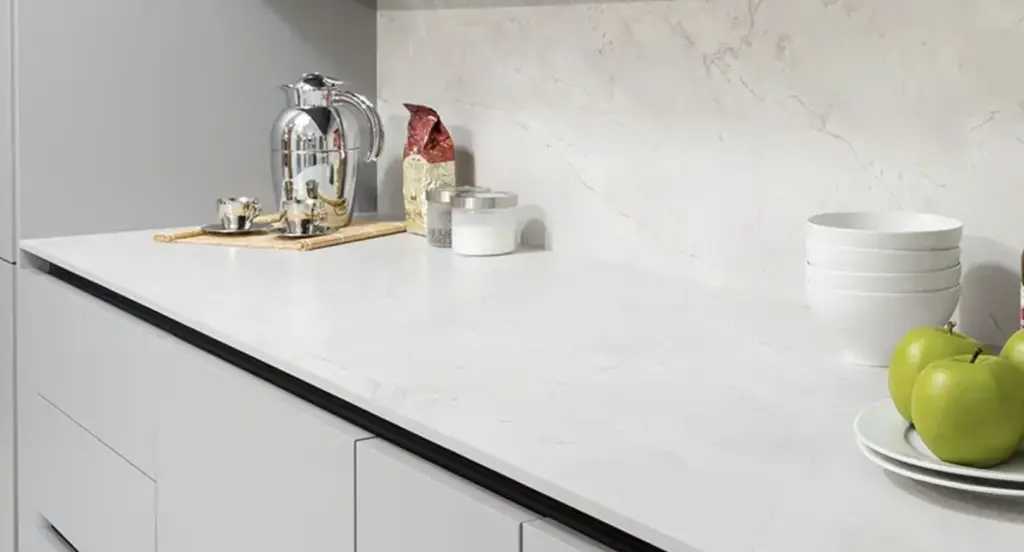 Hampton Bay Countertops
Available at big box home improvement stores, Hampton Bay countertops provide you with a stain-resistant countertop with a built-in backslash for a seamless surface for your kitchen and bathroom. Available in a variety of colors and styles, these affordable countertops are sold ready to be installed.
Examples of Hampton Bay Countertops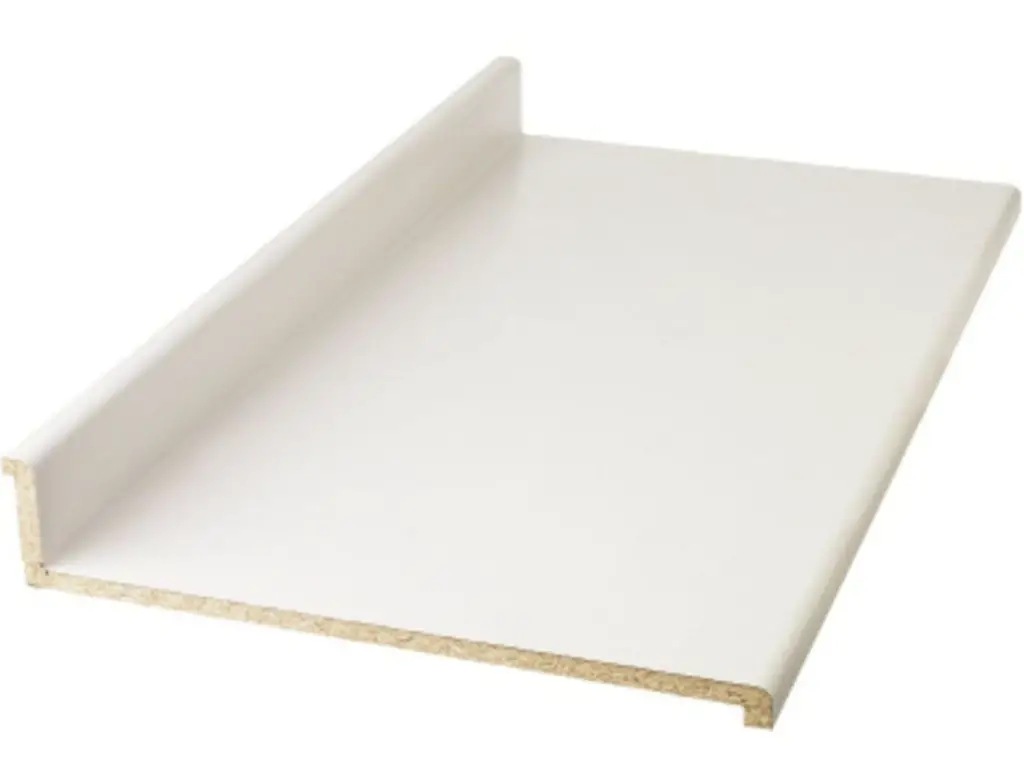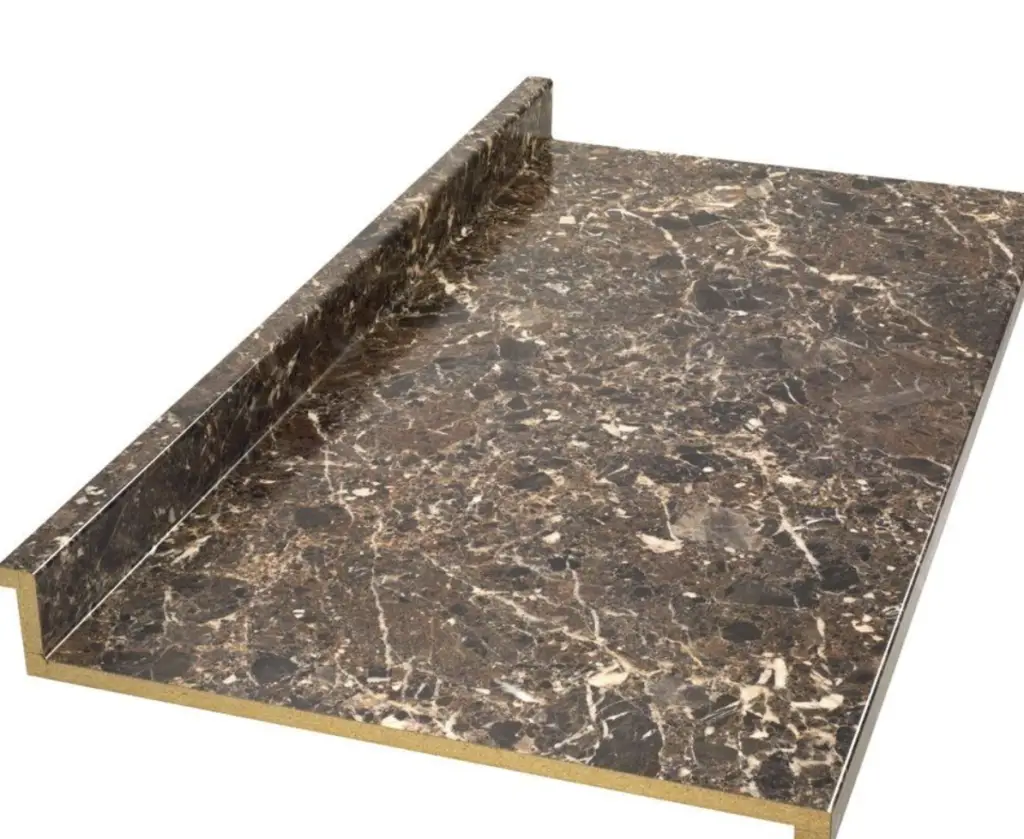 Arborite Countertops
Arborite countertops are environmentally friendly. These countertops are manufactured using 22 percent recycled materials and contain no formaldehyde. This beautiful eco-friendly countertop manufacturer offers flecked finishes, metallic finishes, and imitation granite finishes.
Examples of Arborite Countertops
Metallic Finish
Imitation Granite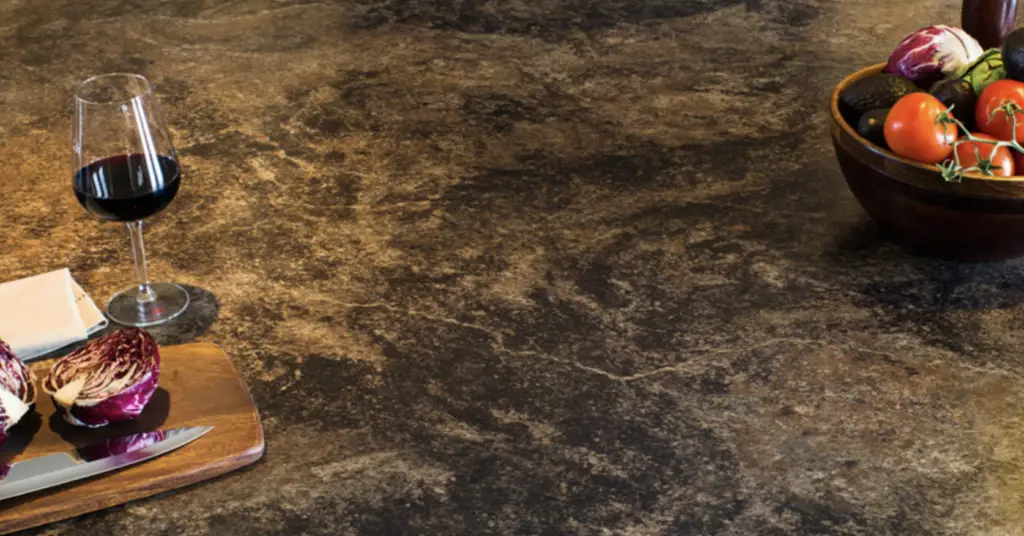 Lamin-Art Countertops
Lamin-Art is another environmentally friendly countertop option. These countertops are made using banana fibers for the layers that make up the substrate of the countertops. Available in a variety of colors and finishes, you are sure to find one that matches your kitchen and bath design.
Examples of Lamin-Art Countertops
Centuryply Countertops
Centuryply laminate countertops offer fire-resistant countertops available in a number of colors and patterns that work perfectly in contemporary kitchens.
Examples of Centuryply Countertops
Laminate Countertop Cleaner
Cleaning your laminate countertops ensures they look fabulous for a long time. Many people simply use mild soap and water to clean their countertops; however, over time, the detergents in the soap can dull the finish of the laminate countertop. Magic Countertop Cleaner is designed to not only clean up sticky messes from your countertops but also increase the longevity of your countertops.
Magic Countertop Cleaner uses Stay Clean Technology. This cleaner can be used daily on laminate countertops. The formula provides a protective coating designed to repel dirt, water, and stains. The unique formulation is pH balanced to provide a long-lasting, streak-free shine. It contains Brazilian carnauba wax, which helps restore the finish of your countertops and hide scratches. To use the cleaner, simply spray down your countertops and buff using a clean, dry cloth.
Conclusion
Laminate countertops are the answer to outdated, damaged, or worn countertops. The latest laminate countertops feature realistic colors and textures to bring your home into the twenty-first century. At affordable prices, homeowners around the world are turning to laminate countertops for a budget-friendly way to update their kitchens and bathrooms.